IRISH CUP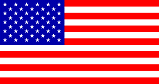 &nbsp &nbsp &nbsp &nbsp &nbsp &nbsp &nbsp &nbsp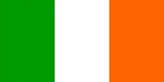 In 1995 and 1996, AKJU Team America traveled to Ireland to fight in the spirit of goodwill and competition. These trips set the groundworks for the 1st Irish Cup Tournament held in Dublin, Ireland in 1997, and a lasting friendship. The 2nd Irish Cup in 1998 was held in Chillicothe, OH, and the 3rd thru 5th have been in Ireland. Team America has competed using Karate, Kung Fu, and Tae Kwon Do, and was comprised of many different federations accross the country. The opportunity is now.


6th Irish Cup
The 6th Irish Cup washeld Sunday June 30, 2002 in the National Basketball Arena at Tallaght County, Dublin, Ireland. From the East Liverpool Dojo, Rick Cable and Sarah Adkins competed.

Rick earned a silver medal in sparring, a bronze in kata, and a bronze in team sparring. Sarah received a bronze in sparring, a gold in weapons, and a gold in team fighting.

The rest of the team also faired quite well:
Gold: 18
Silver: 26
Bronze: 25

5th Irish Cup

Results of the 5th Irish Cup, June 24, 2001 DUBLIN, IRELAND:
THE AKJU TEAM AMERICA WON 56 GOLD, 65 SILVER, AND 65 BRONZE AT THE 5TH IRISH CUP WINNING THE MOST GOLD MEDALS. A TOTAL OF 188 MEDALS WERE WON BY AKJU TEAM AMERICA. There were a total of 542 competitors in the Irish Cup!

JIM PARSONS WON THE SAMURAI SWORD FOR GRAND CHAMPION IN JUJITSU.
CURTIS TAYLOR WON THE SAMURAI SWORD FOR UNDER BLACK BELT.
JUSTIN WILSON WON THE SAMURAI SWORD FOR UNDER 16 GRAND CHAMPION.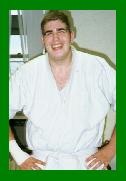 From our school, Chris travelled to Ireland as a member of AKJU Team America to compete in the 5th Irish Cup. He won a gold in Ju-Jitsu randori! Pictures will be posted soon!


3rd Irish Cup

For some pictures from the 3rd Irish Cup, 1999 Dublin Ireland: Check out Annarino's Page




2nd Irish Cup

Anthony Pietromonaco and Sarah Adkins competed in the 2nd Irish Cup in Chillicothe, OH, in 1998.


---
[History of Seiei Kan| Karate Terminology| Basic Movements| Katas| Weapons| Designation/ Requirements| Seiei Kan Calendar| Tournaments| Links| Black Belt Bio's| Don Madden| Our Creed| Photo Gallery| About the Web Master| Main]