| | | |
| --- | --- | --- |
| | About Sarah | |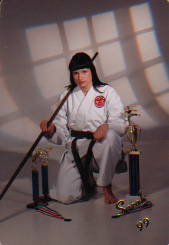 So, you're wondering about the brilliant person who designed this web site? (LOL). You've come to the right place. My name is Sarah, and I'm a shodan black belt.
I've been in karate most of my life, just not continuously. I started Ko Sutemi Seiei Kan the summer before my junior year of highschool, because I just couldn't stay away any longer. I'm now a senior in college. It's been hard to stay with karate in college, so I'm starting a karate club here. Also, I took a PE Karate Class, and got to help with some of the teaching, and learned some Isshin Ryu. The Club is progressing. The constitution is in the final phase of acceptance. Other styles I've studied include Shotokan, Tae Kwon Do, IsshinRyu, and Kwan Mu Kan. I've competed in several tournaments, most recently winning first at an AKJU qualifer. I will be travelling to Ireland with the AKJU Team America

---
Soon (like in the next millenium), I will post pictures from my tip test, and other things if you're interested.

---
I've got a new page on the Martial Arts and me! Check it out!

E-MAIL ME!


---
Animated images from The Martial Arts Zone and used with permission.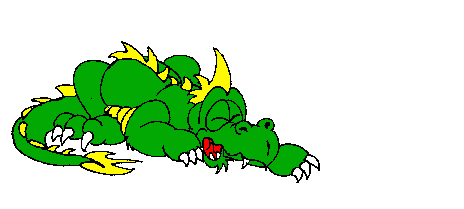 ---
[History of Seiei Kan| Karate Terminology| Basic Movements| Katas| Weapons| Designation/ Requirements| Seiei Kan Calendar| Tournaments| Links| Black Belt Bio's| Don Madden| Our Creed| Photo Gallery| About the Web Master| Main]